The Full Twelve Cylinders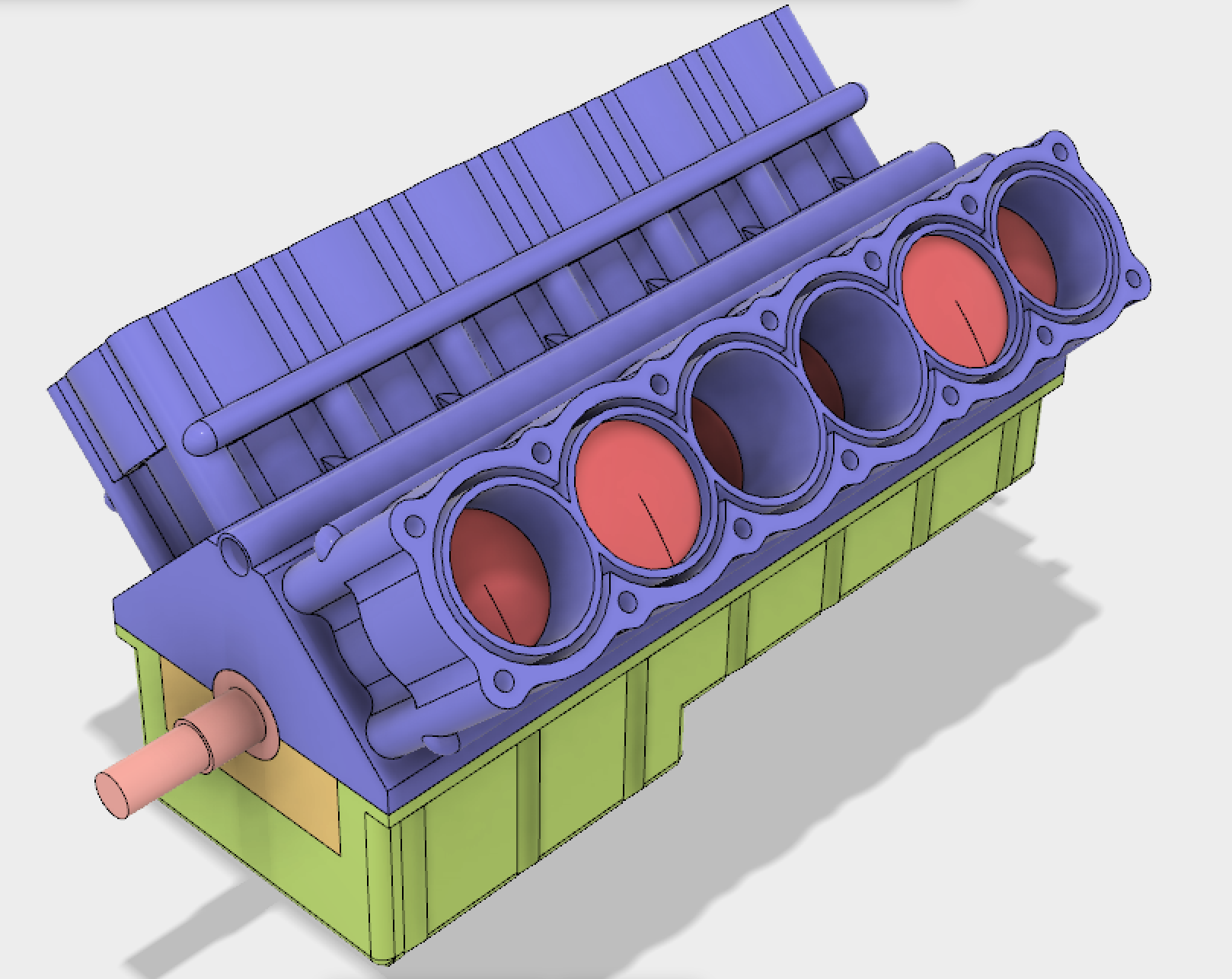 I've been working on improving my CAD expertise, so last week I put together this simulation of a 12 cylinder engine. It's by far the most complex, challenging thing I've accomplished using parametric CAD, and I'm quite pleased with myself. I've been working in Fusion 360, which I'm very fond of at this point.
The world of educational materials is significantly larger for Solidworks is significantly more extensive than exists for Fusion 360, but having to adapt tutorial instructions to a different program has been very informative, and it's giving me a good view of the differences in the software. Fusion is a pretty strong competitor in terms of straight parametric design, but the seams do start to show in places. Most notably, making gears is a mess compared with Solidworks. At the moment the options are to find an appropriate component from McMaster and import the STEP file, or to install an after-market extension gear generator. These results are acceptable, but limiting compared to the Toolbox options in Solidworks.
For most uses though, Fusion is an excellent tool, and it's actually better than Solidworks when it comes to freeform modeling, both with the pre-existing T-Spline features, and the recently baked-in tools from MeshMixer. I've been quite impressed. I'd like to spend some time with OnShape soon and check out its options for making gears, given how much of its DNA it shares with Solidworks.